2016 CTO of the Year - Australia
https://issuu.com/aiglobalmedia/docs/tmt_magazine_august_2016_v2/22
Modern operating systems are designed to allow for the unprecedented, ever-growing volume of data traffic that is being generated by organizations across the globe. They were not, however, designed to provide valuable insight into how the storage of that data was being used. In 1997, Scott McCallum pioneered FileCensus, a Storage Resource Management (SRM) application to help organizations manage their storage assets more effectively and with considerably less effort.
To Scott, his innovative product fills a crucial gap in the market that facilitates safe and affordable transactions in a world increasingly populated by data transfers. "The volume of business data is growing quickly, and the costs are mounting just as fast," he says. "You confront enormous amounts of information that are frustrating to manage, expensive to maintain, and hard to control. You need a new tool to help you take charge. That tool is FileCensus."
FileCensus, in fact, represents the first SRM product that routinely collects information about all files stored in a given environment. Its advanced compress technology allows for efficient collection and secure storage, putting it miles ahead of the curve for its scalable, cross-platform features. Scott has seen a steady stream of business from clients concerned about their data, whether it is from quality degradation to inefficient creation, replication, and retention, or illegitimate orphanage.
Founding Intermine.com.au Pty Ltd. in 1999 Scott provided with the ideal platform from which to commercialize FileCensus. Scott finds great pleasure in discussing this transformative period surrounding the company's founding. This takes him back to the speculative historical period that is referred to today as the 'Dot-com bubble,' when new, explosive growth on the Internet in the advent of the World Wide Web stock markets across the world saw a huge rise in equity value, owing to the forming of numerous new companies. These 'dot-com' companies caused a sensation to know as 'prefix investing', when the simple addition of the prefix 'e-' to the name of a company could cause their stock prices to rise.
The resultant rise in data traffic also inspired a trend by storage providers to gain credibility as storage network managers. "During this period," Scott elaborates, "Highground was brought by Sun in an all-stock $400 million deal. As you can imagine, dozens of companies suddenly appeared to fill the space almost overnight."
Scott's passion for his work is deeply embedded in his upbringing, and the source of his inspiration is clearly drawn from having grown up during this transformative period.
"Electronics has always fascinated me. I grew up on a farm in rural Australia in the late '70s, so radio was really the only thing I could get my hands on. The Tandy 200 in 1 electronics kit was my play toy of choice – at least, that was before the ZX81 was released.
After the ZX81the 48KB, ZX Spectrum was before graduating to the Apple II clones; the real thing was well out of the price range of a country kid. 2-3 clones later and the first PC, an Epson 8088 soon to be upgraded with NEC V20 and a 20MB MFM hard drive for $800.
"I completed year 12 at Lake Cargelligo High School, driving 30 kilometers on dirt roads each day to get to school. It's my understanding it was among the last manual exchanges with the wind-up phones on a party line in the country, so I had no access to the online world until I started attending university. Even then, this was the world of gopher and FTP; the 'www' was just being invented.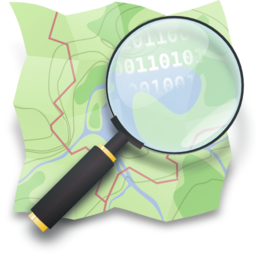 "Having a borderline obsessive interest in technology helps rather a lot in this line of work. It means that I not only have the motivation to keep working and expanding my product but also to do what others in my industry might take years to master: that is, doing or more things in code orders of magnitude better than everyone else.
"Working for myself had always been the aspiration. It turns out that what you want and what you get are two very different things."
Building Intermine's success from such humble origins has not been a task the Scott has had to suffer alone. Keeping tight reins over his business, however, he has chosen to outsource everything except core development. His experience has brought him to conclusions about the role that staff plays in his organization, which might reflect upon the challenges faced by the wider industry.
"Try and have as few as possible. Find smart people and pay them better than well. I only try and work with people that are smarter than me in their area of expertise to guarantee that I am bringing on the right sort of people that can improve the business."
"Salespeople and the hoops that they need to go big game-hunting introduces the frankly terrifying prospect of a foreign world, full of bad actors. Hence the move to SaaS." The software development people behind this, Scott explains, are "pushing back against the procurement departments and 90-day post-quarter-end payment cycles."
Maintaining such a compact in-house team means that Scott's responsibilities extend across the company, "everything from Janitor through to CEO. Intermine at its peak had 16 staff, with development based out of Canberra and Business Development and Sales in San Francisco. Unfortunately, for various reasons, things did not turn out as planned, so a decline to the current state."
Building on this, Scott discusses the challenges that Intermine has faced since its inception. He cites that his geographical location itself has proven to be a factor in this. Perhaps it is just his childhood talking, but he views Australia's economy as one that remains more geared towards agriculture and mining. "It has led to the new reality that SaaS is the future for the Intermine products, and will be payable in cryptocurrencies, such as Dogecoin or Bitcoin."
This has not deterred Scott from striving to achieve his mission. Speaking plainly, he describes the goal of Intermine as one of providing a consistent level of service.
"Providing technical support to existing customers is the highest priority task. The software itself is very stable, with the agent being unchanged for over ten years. Moving to an on-demand model for services the company needed in accounting, sales, and marketing really change the game.
Taking immense pride in his work, Scott has very simple ambitions for the future of Intermine. With FileCencus having taken firm root in Australia and continuing to carve a remarkable presence across global markets, Scott has the freedom to turn his attention towards new, upcoming projects, specifically targeted at younger generations, who are not necessarily looking to establish themselves as business leaders, but who frequently engage in transactions over the Internet through social media channels.
According to Scott, any new product that enters a growingly competitive market "has got to have a certain spark – something that will make people look at it and go, 'wow, imagine that.' I didn't have that spark for my new product DOGEbANK."
DOGEbANK is indeed a bold step for Scott and Intermine as it enters the realm of cryptocurrencies. Ever since Bitcoin introduced the wider world to the concept of a decentralized digital currency in 2009, numerous competitors have been created, taking on an opposition role to more conventional centralized electronic transfers, which have been the staple mode of transactions for decades now. "Cryptocurrencies are a really interesting space," Scott explains. His love of technology, more than anything else, appears to be his guiding reason for bringing Intermine into this relatively new market.
Dogecoin, created in December 2013, began initially as a 'joke currency,' playing off the popular Internet meme and the Internet community surrounding this meme. However, this same Internet community provided Dogecoin with the right kind of audience to achieve a dramatic level of growth, achieving a capitalization of $60 million in January 2014, a mere month after its launch. As of March 2016, its value stands at $22.2 million, with its 100 billionth coin being 'mined' in June 2015.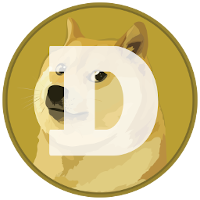 Rather than being applied to mainstream commercial applications where it might still be regarded jokingly, the main commercial appeal of Dogecoin rests in 'tipping,' in which social media users reward other users with Dodgecoins for providing interesting, noteworthy content. This places the cryptocurrency on par with some of its competitors and highlights the potential of its further growth.
Stee, for instance, is one such currency that forms a backbone in the decentralized social media platform Steemit, in which users are rewarded or paid based on the positive feedback of their work. In July this year, its value was reported to have jumped by more than 1250 percent since its first pay-out – this equates to abounding $150 million, overtaking Ripple and Litecoin to become the world's third most valuable cryptocurrency.
Considering the explosive growth that is being felt across this industry, Scott seems reluctant to sit back on his haunches and not tap into the market's as-yet still raw potential. Entering the race now has enabled him to tailor his new foundation in such a way that will set the DODGEbANK apart from its competitors.
"My read is that my Dogecoin will be the winner-takes-all currency because it has adaptive hash-rate adjustments and blocks that scale as required."
The explicit aim behind Billy Markus' initial creation of Dogecoin was to appeal to a broader demographic than Bitcoin. Targeting a younger generation of users has certainly heralded the need for a system that allows its users, predominantly of a younger generation, to effectively manage their digital currency and engage in safe transactions.
Intermine has spent 19 years tackling file system management and the user interfaces and controls needed for enterprise use. DOGEbANK removes the file system management parts to produce a new layer that sits atop a local doge wallet or a remote account on block.io to bring professional UI and reliability to the Dogecoin world.
This new layer contains modern UI such as swagger and simpler API mapping than the XML-RPC layer used natively my bitcoin derived currencies. Internally the software is SOA-based and has around 2,000 APIs. Code written in LUA can be attached to the APIs to limit things such as daily transfer limits etc.
The software will be open-sourced with a license that allows only its use on Dogecoin and the new programmable Dogecoin under development.